"Theme is the force that binds it all together." – Morten Heide
One notable shift at this year's DrupalCon, or at least the impression that I got from the people I spoke to, is that there are an increasing number of designers and usability people getting involved, making Drupal accessible to more than just the hardcore coders.

The Drupal Learning Curve
On Thursday I was able to focus purely on the design and theming tracks, which left me yearning for all the delicious things Drupal 7 offers.
The main points in every session I went to that day focused on:
Consistency
Clean coding
Optimizing your site and its files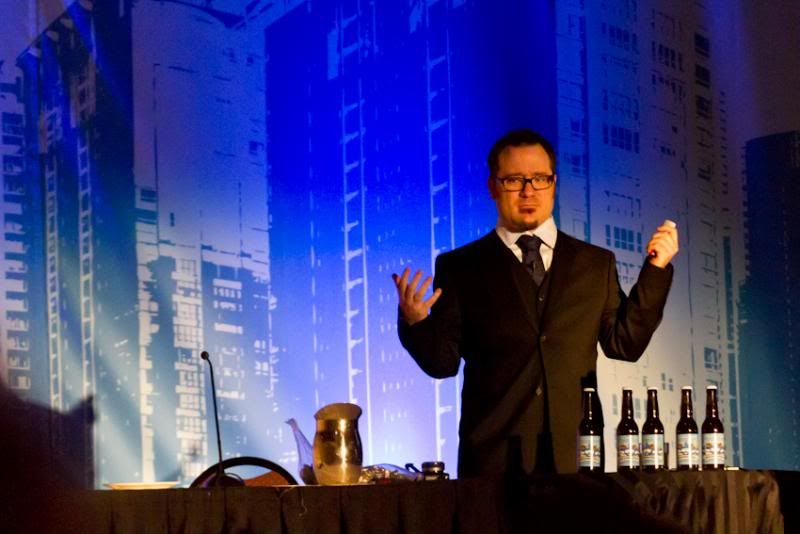 Morten's session, "How to Make Awesomesauce," was definitely one of the most entertaining. He spoke about cleaning up the CSS files in your Drupal theme, and warned the coders that they need to start developing their modules in a consistent way that is easier for themers to use and modify, or else we were going to hunt them down.
He also used my favorite Japanese cat, Maru, as an analogy for trying to fit content and requirements into places that don't always accommodate it:
To top it all off, he Rick Rolled us in his code.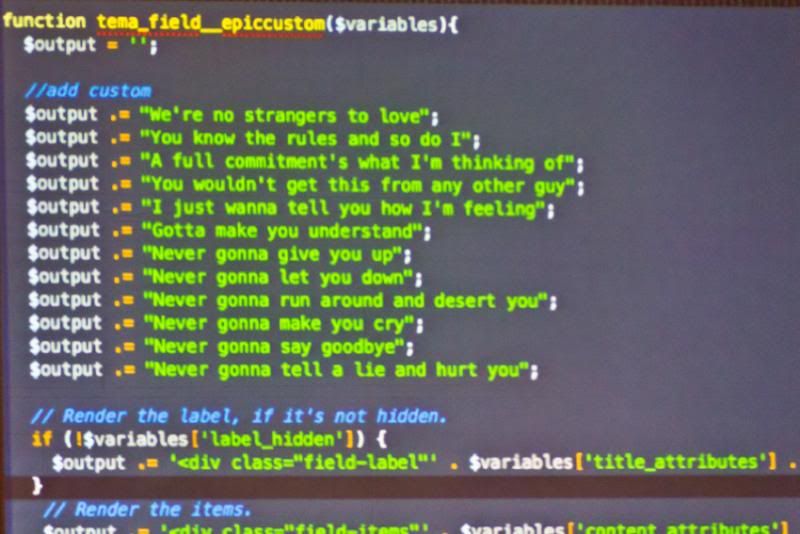 I later went to a session called "Faster Front End Performance" and though it was far too beginner for me (explaining when you should use jpgs vs pngs), it was nice to have reinforcement that we are already doing a great job at optimizing our websites here at the U of L.
They also provided an awesome online tool called Smush It that allows you to compress images for the web without using Photoshop.
At the Closing Session, they showed the final usage stats on how many people had been using the wireless internet. Early on it had slowed to a crawl, and that might be because the approximately 3000 attendees were using over 4600 devices!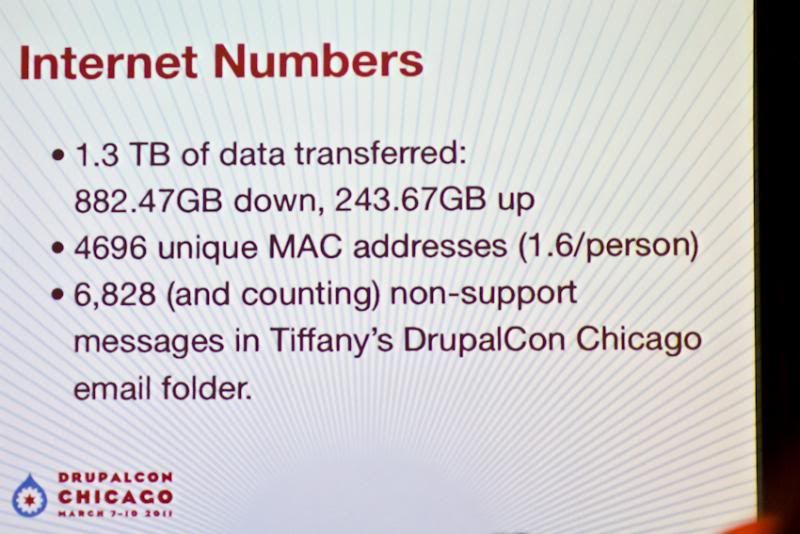 On our day heading out, I went to the Navy Pier one more time to marvel at the number of seagulls that live there: