The first official day of DrupalCon started with a few opening keynotes, including one by Drupal creator Dries Buytaert.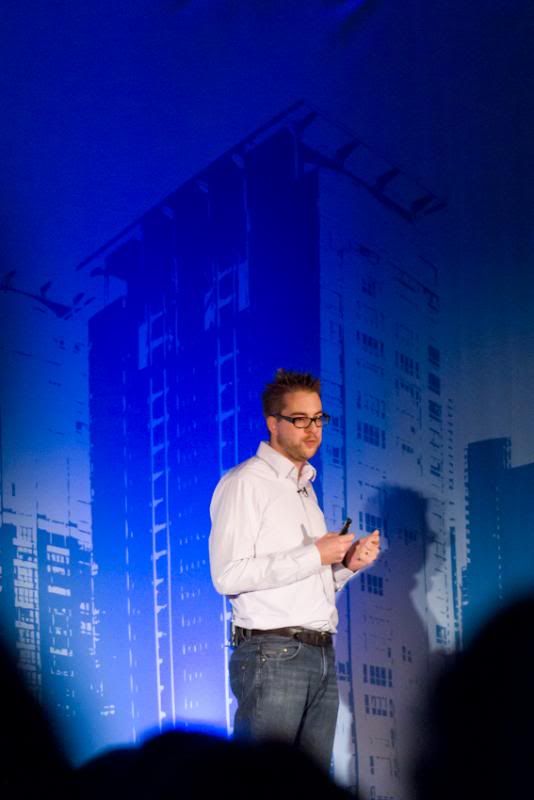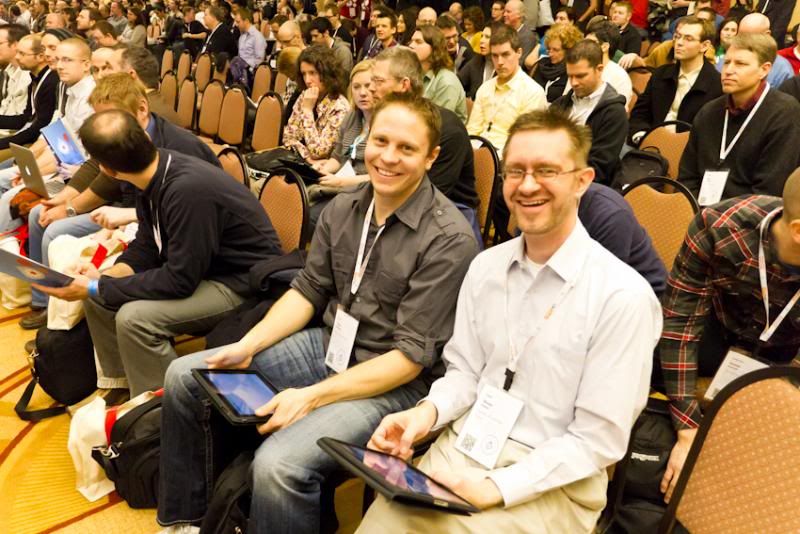 Dries; Trevor and Wesley
This was my first DrupalCon, so I was excited when Jacob Singh asked me to help out for one small portion of his presentation of the Media module. I wandered through the classroom before he began, taking paparazzi photos of the audience for Jacob to later use in his demo of uploading a gallery. Not only was it a great way to meet people (I met someone who used to go to school and be close friends with one of my art professors here at the university), but I got a shout-out during the session.
(You can watch the video at archive.org; my shout-out is at 6:36.)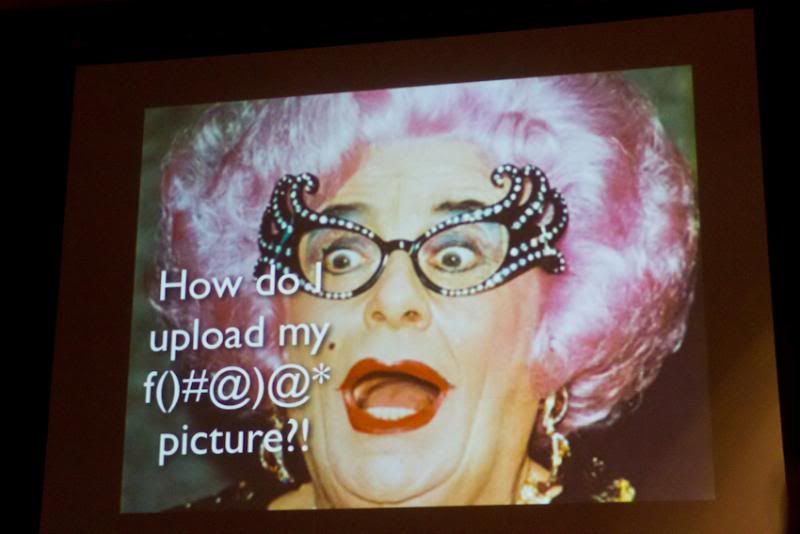 Trevor already wrote a bit about the module and like him, I'm really excited for when we can start using it.
Some of the first few sessions I attended covered:
Usability
Designing for mobile
Customizing maps
Cross-browser compatibility
Internet marketing
Designing for content managers
The Internet marketing session was really enlightening. I learned that PageRank has been abused too much, so Google is now placing much less authority on it (a few years ago it was a huge booster in your search result ranking).
The thing that struck me most was that they said to think of social media as leasing space in other people's real estate. Another key point is that "interrupt" advertising is ineffective and no longer trusted by people; if they want to find something, they prefer to come to you on their own, making it important to organically establish a strong brand.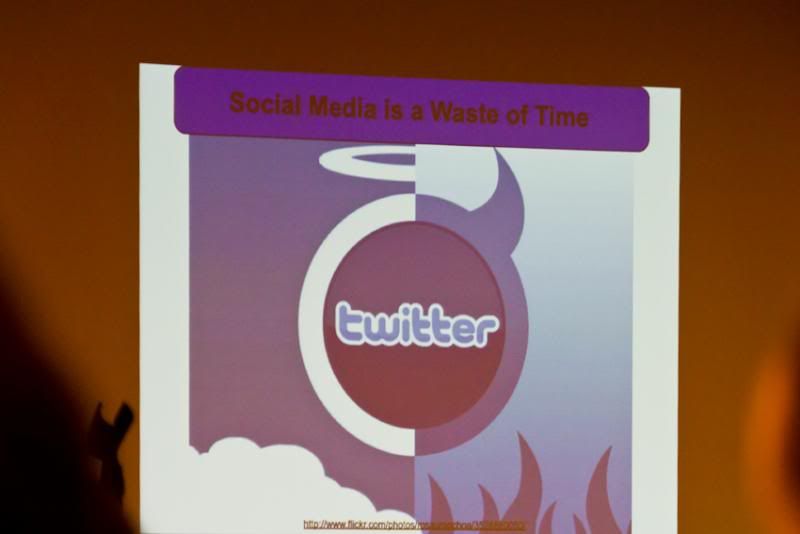 Myth: Social Media is a Waste of Time
That evening Trevor and I attended Lullabot's party at the Underground, which featured a Geek to Chic fashion show, open dance floor where all of us nerds could strut our stuff, and a performance by Jeff Robbin's band Orbit.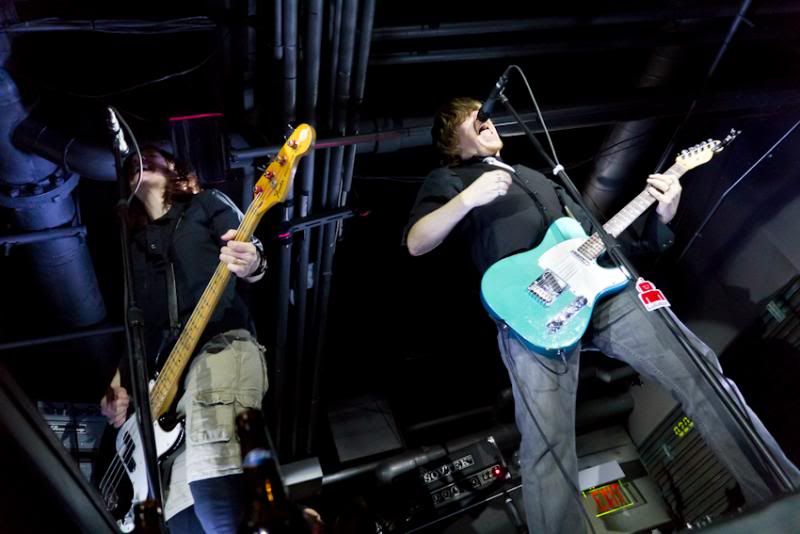 The fashion show was hilarious, featuring the best in nerd clothing and a cameo by 'webchick' rocking high heels.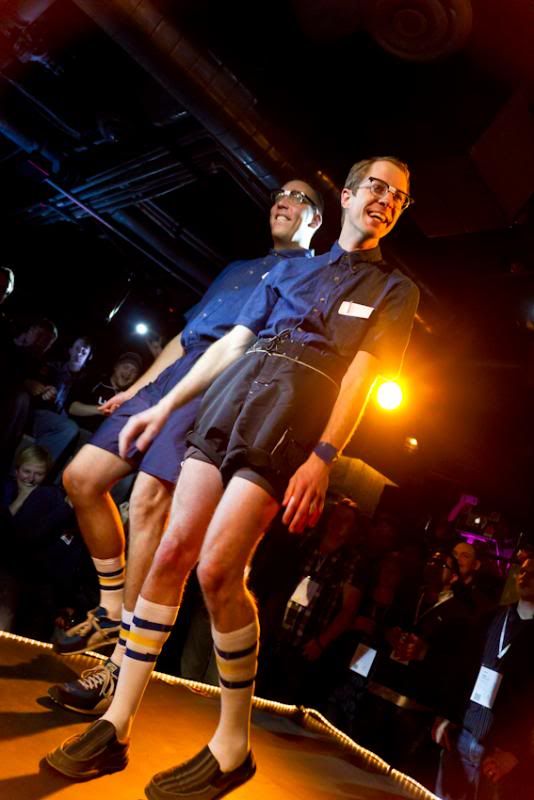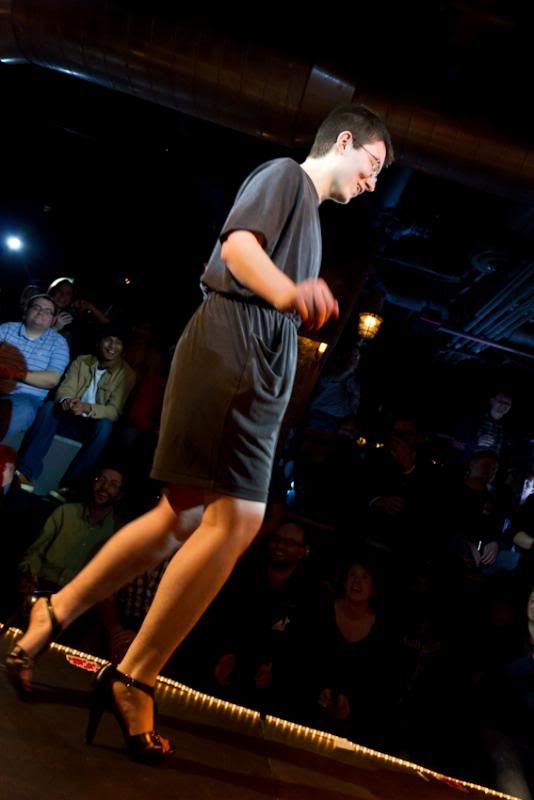 We met up with Anne and Gord from NorthStudio in Victoria, who should be visiting Lethbridge soon to offer some Drupal training.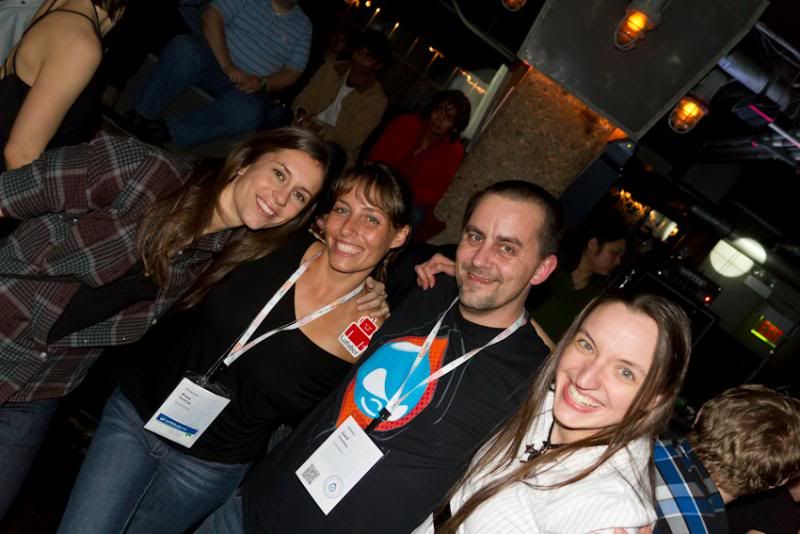 I also checked out the DPCI karaoke party with Jacob, and was surprised by how many web developers can also belt out a tune! It was a great night for meeting other Drupal developers and building camaraderie within the community.